SCell Office Component
Embedded, full control, customizable spreadsheet processor for your local solution or Cloud service.
---
SCell can be easily integrated in ERP or any other digital document flow system. SCell is aimed to achieve: reports producing, reports editing, flexible calculation on client side, flexible data management and print forms.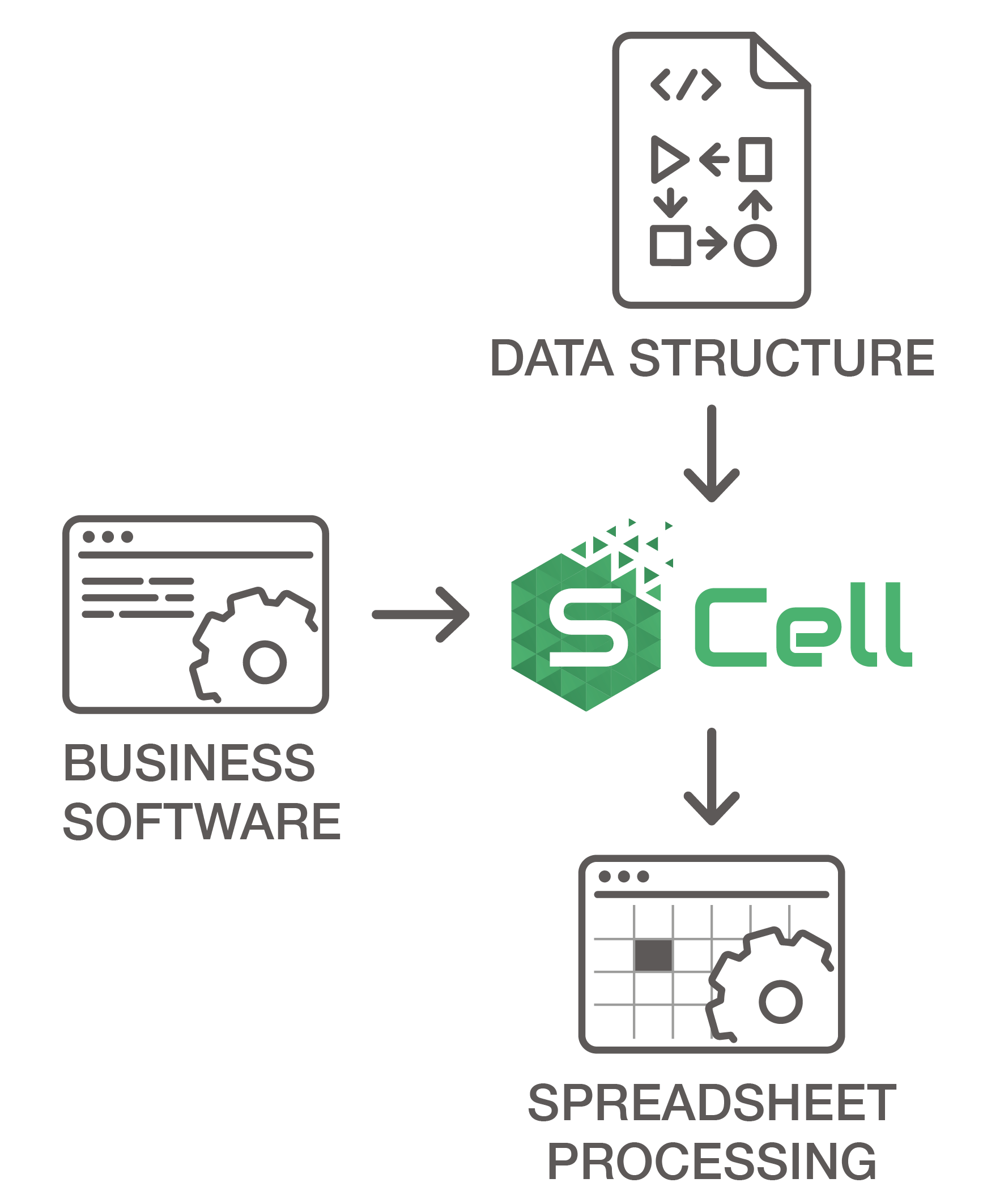 Minimal system requirements
| Hardware/Software Item | Minimal Requirement |
| --- | --- |
| Processor frequency | 1.6Ghz |
| Operating system and Java | Windows 7 SP1, Windows Server 2008 R2, macOS v10.12, Linux (glibs 2.27+); 32 or 64 bit; Java 8 or 11 |
| RAM | 4Gb |
| Hard disk space | 512Mb |
| Monitor resolution | 640x480 |